The
Shipyards District
is a well-established hub for many locals and tourists alike, and is always bustling with activity. There are events booked throughout the year, providing a creative and cultural meeting space to bring community together.
The Polygon Gallery
, newly built, is one such meeting space, and is currently running
Ensemble
, which is a collection of short contemporary films.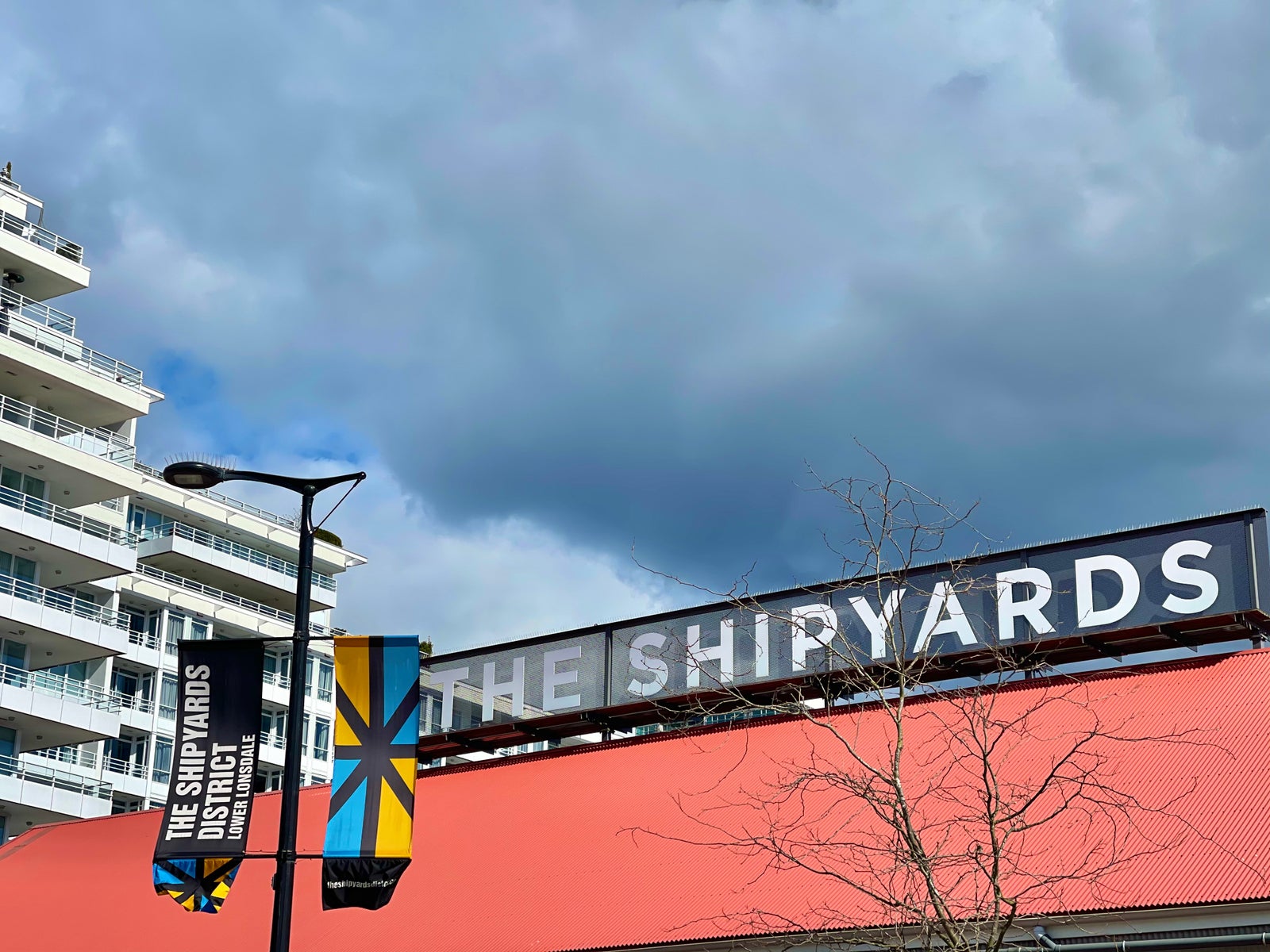 An essential community fixture in this district is the
Shipyard Commons
: a spacious and inclusive gathering area. It provides a free skating rink in the winter and splash park in the summer - great ways to enjoy time outdoors with friends & family! Adjoining this area is a commercial development with cafes, boutiques and restaurants, as well as the downtown campus of Capilano University. Additionally, when COVID restrictions are fully lifted in BC, we will likely see live music, markets and outdoor festivals enlivening the nearby
Waterfront Park
once again. Continuing plans for redevelopment will lead to a three-storey commercial building and many more residences in the area.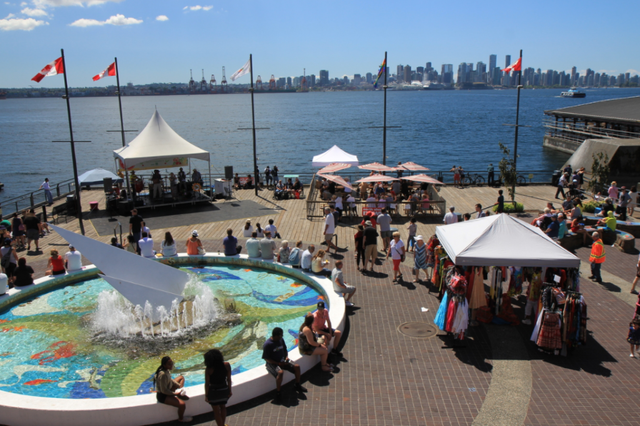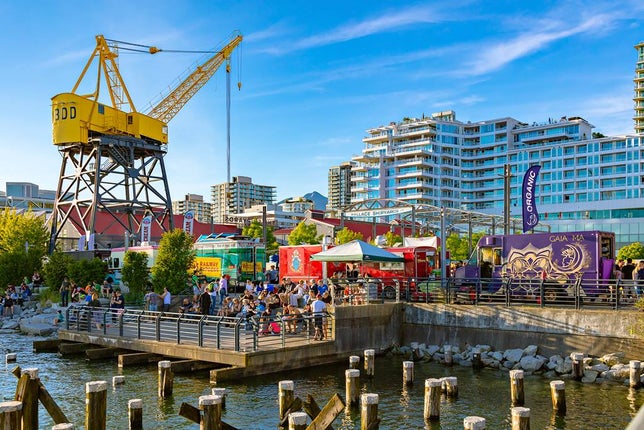 The grand structures you'll see among the restaurants and shops of the Shipyards District date back to the 1900s when the area was used as a ferry service for lumberyard workers - just like the SeaBus today. Taking just 12 minutes to arrive at Downtown Vancouver, the SeaBus is rapid and reliable transportation used by many commuters daily.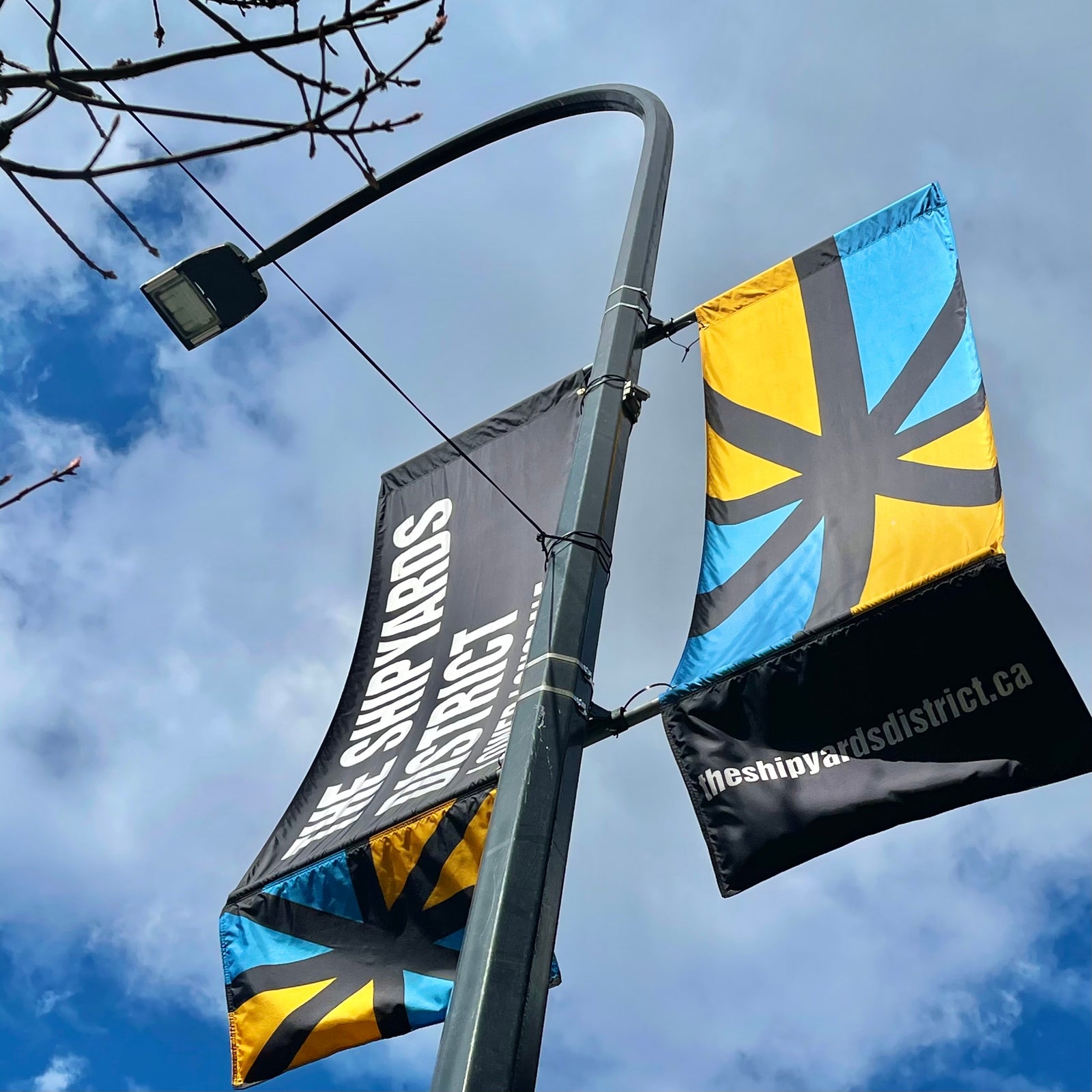 If the waterfront area and all of its excitement isn't enough - there's more! If you head north on Lonsdale Avenue, you'll reach the Lower Lonsdale shopping district. This contemporary hub of specialty shops, independent cafes and unique restaurants is a central destination for many locals on a daily basis. Here you will find the infamous "restaurant row" – an array of restaurants and breweries that boast sun-soaked patios and diverse menu options. Some noteworthy stopping points include: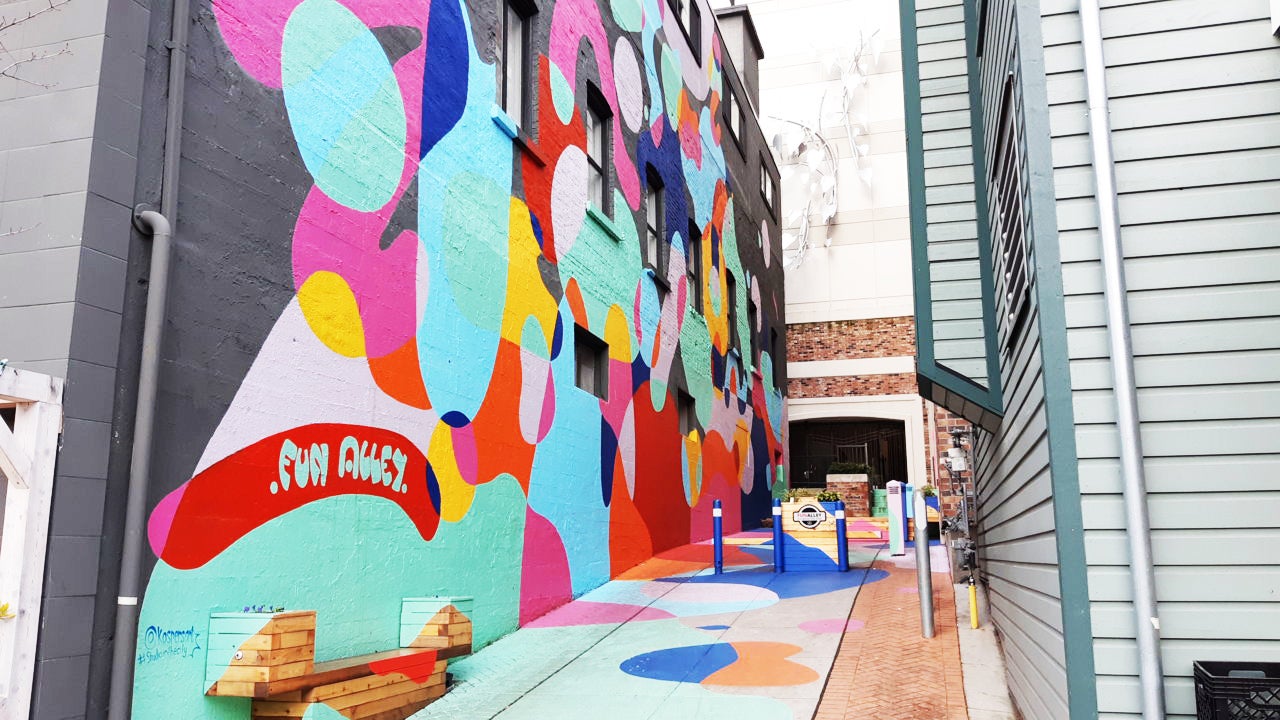 Nestled between 1st and 2nd Street, you'll come across a delightful space called "Fun Alley," featuring an impressive full-scale mural by local artist Lukas Kasper. Funded by the City of North Vancouver through a program called "Studio in the City," this piece provides an uplifting space to relax with a friend, enjoy a coffee or take a stunning selfie for social media!
We hope you'll enjoy exploring the area as much as we have - and perhaps you'll fall in love and choose to stay!